The London Roots Festival presents:
Our Man In The Field
Buy Tickets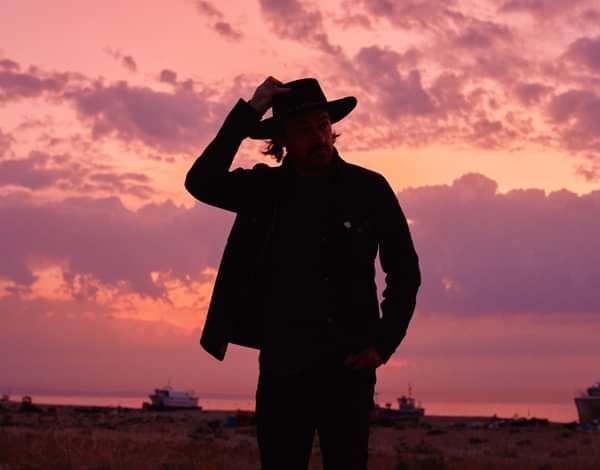 "If you're leaving in the morning" Travel down the quieter roads
"I think of Our Man In The Field as kind of a character and not really even me," says Ellis. "Something like a Jack Kerouac or an Albert Camus. A writer and a correspondent, a roving reporter but more like a TV version in the '70s; Hunter S Thompson but less guns and LSD. Mostly, I don't want the listener to think about the songs as being mine or about me, it's more about the story and the characters in there. They're always about real people and hopefully that makes them relatable."
"Last Dance," the first single to be released from Gold On the Horizon, harkens to the sonic aesthetic of early Johnny Flynn and Ondara while Ellis sings of friends who went through a traumatic breakup. In the song, one romantic partner asks for a quiet departure from the relationship ("If you're leaving in the morning / Go before the sun comes up") while the other requests another chance at redemption ("If you're leaving in the morning / Can I have one last dance"). The emotional push and pull is offset by the band's bright, upbeat, sophisticated indie-folk feel, crafted by a country fiddle melody, groovy backbeat, oscillating synth line, and Ellis's warm and comforting vocal timbre.
Line Up
Think Ray LaMontagne meets Foy Vance, mixed in with Joe Purdy. Honestly, we can't recommend this guy enough." - Amazing Radio.
"Love your Work" - Tom Robinson BBC 6music.
"I'm not trying to change the world, just the next three and a half minutes" - Our Man In The Field.
Entierly original but with hints of something from the past you could be forgiven for thinking you've heard Our Man The Field before. Amongst the many influences; folk revival, 70's singer songwriters, southern rock, 90's guitar bands and modern day folk his own sound is undefinable but familiar, sitting somewhere in the space between Dylan and Van Morrison and has been compared to modern day artists such as Ray LaMontagne, Foy Vance and Joe Purdy.
Think of Our Man In The Field - AKA Alexander Ellis - as an independent correspondent and his songs as dispatches from his life as an outsider. He believes that we can all feel like outsiders which is perhaps why his performances feel so intensely personal yet cathartic, like an off the record admission from you to yourself.
View Profile