DMP presents:
Chuck Prophet and The Mission Express
Buy Tickets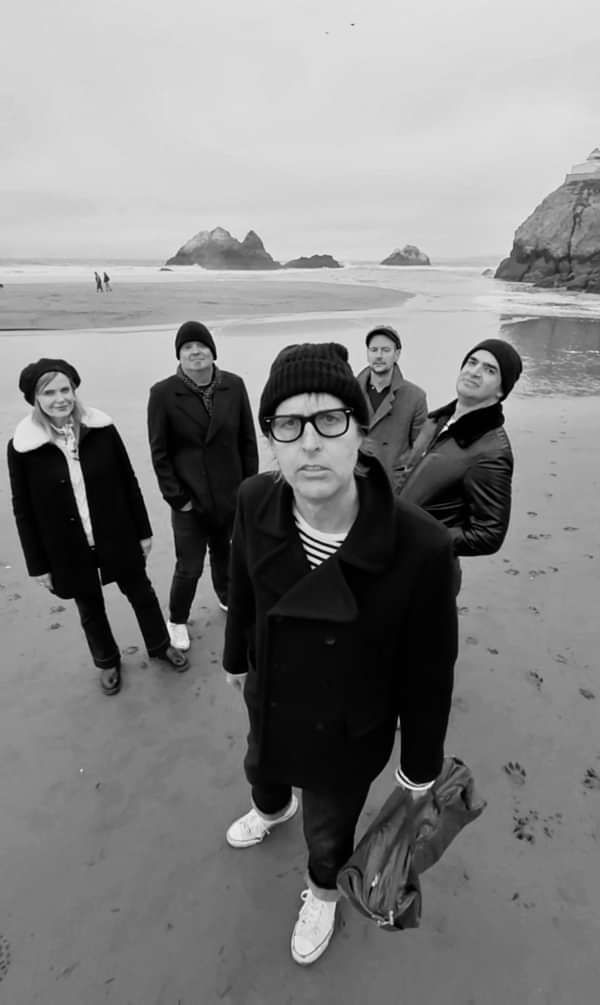 *The long awaited return of CHUCK PROPHET & THE MISSION EXPRESS NEW ALBUM 'THE LAND THAT TIME FORGOT' YEP ROC RECORDS UNCUT Americana album of the month with 2023 tour dates *
Since his neo-psychedelic Green On Red 80s days, Chuck Prophet has been turning out country, folk, blues, and Brill Building classicism. His last visit to European and UK shores with the Mission Express was way back in 2017, before the pandemic and before Chuck getting and finally beating cancer that floored him for much of this year. Chuck is back and better than ever with his Mission Express for his first European shows in six years.
The cult Californian musician finally returns to promote 'The Land That Time Forgot', his latest album out via Yep Roc Records which saw his best reviews to date with a UNCUT Album of the Month in addition he will have an exclusive tour album available at all shows. Priced out of recording in his beloved hometown, San Francisco, Prophet found himself re-energised in Upstate NY, just a few miles from the Vermont border, and made a record that he describes as "just as much a 21st-century exorcism as it is Americana." The songs inhabit a world where the protagonists might be on the run from the truant officer, a handsy boss or the Immigration Service. These are love songs that turn political on a dime, infused with personal connections. Especially some of the more social material grows out of Chuck's evolution after an upbringing in a Republican Party household. In his singular way, the album charts the slow-collapse of the party: from 'Honest Abe Lincoln's' funeral train. through a childhood in Richard Nixon's hometown, all the way to the playful mockery of the disc's closer, about the clown who currently eats cheeseburgers in the Oval Office.
Written mostly with long-time co-conspirator klipschutz, this LP steps out of Chuck's comfort zone ("two guitars, bass, and drums"). After nailing three tracks in S.F. with Grammy-winning alchemist Matt Winegar, Prophet confesses, "We hit a wall. Schedules. Money. Towed vehicles: a thousand large to get one van out of lockup." So, he went out on tour, a solo tour, to raise some much-needed funds. Driving through the Catskills he ended up dropping into Kenny Siegal's Old Soul Studios to finish the record, with some great company too: "At Old Soul, musicians drop in, sometimes complete blind dates. We did everything live. The drummer gigs with Kevin Morby. The bass player, out of some jazz scene. Piano player, an honorary Bad Seed. A mish-mash of personalities and styles. Turns out you can make a lot of noise with acoustic instruments, if there are enough of them."
'The Land That Time Forgot' has deep roots, from the Southern Delta to the discos of Munich. There's a kind of folkish inevitability to it – "there's lots of acoustic instruments, on top of each other and side by side" – but as much as folk music is the soil all music grows from, it never hurts to have a boiler room. As such, there's always a rhythm section shuffling under your feet. Take 'Marathon', for example: "It's all Krautrock bass and Everly Brothers acoustics. I threw all my rockabilly, space-age, Roxy Music tricks in there." Throughout, Chuck finds himself on his finest-form. Not just in terms of the multifaceted songwriting – with more surprising reference points than you count on two hands – but also his exemplary, typically out-there storytelling, too. And a not-inconsiderable presence on vocals by the inimitable Stephanie Finch
'Fast Kid' is another case in point, with "as much 80s Judds in it as delta blues, Hill Country, blues, swamp or rockabilly. It's a hopped-up T-Rex-induced Appalachian ballad about a girl growing up too fast. In the breezy 'Best Shirt On' – replete with Beach Boys-esque chord changes and 'High As Johnny Thunders' is an ode to two of Prophet's heroes – not just the New York Dolls guitarist in the title, but Dion DiMucci too.
'The Land That Time Forgot' also comprises some of Prophet's first politically-themed songs too. 'Paying My Respects to the Train' tells the story of Lincoln's funeral train, retracing his route from Springfield to Washington in 1861; and the rootsy doo-wop of 'Love Doesn't Come from the Barrel of a Gun' is "for all the people that would rather read a biography of The Coasters than 'Guns and Ammo'." Then there's 'Nixonland', which recalls Prophet's childhood growing up in the former president's hometown, La Habra." And, then, wrapping up the album is 'Get Off the Stage', Prophet's open letter to the former clown-in-chief whom we all hope will not return to the Oval office and forever stay off the stage.
About Chuck Prophet
Chuck Prophet - singer, songwriter, guitarist and producer. Chuck started his wild ride back in 1984 when Green on Red plucked him out of Berkeley, CA and put him in the van for an eight-year ride, recording over six albums with them. Green on Red were seminal purveyors of American Roots Rock aka Alt-country and broke up in 1992 just before an entire movement followed in their wake. Since then Chuck has recorded fourteen amazing solo albums and toured and recorded with Lucinda Williams, Aimee Mann, Cake, Alejandro Escovedo and Jonathan Richman. In addition to that, Bruce Springsteen, Ryan Adams, Solomon Burke and Heart have covered his songs. Chuck's live shows are second to known and have sold out gigs across the UK featuring slots on festivals like Summertyne, Kilkenny, Glastonbury, Roskilde, etc.
Line Up
Chuck Prophet and The Mission Express