DMP & Academy Events presents:
Joshua Radin
Buy Tickets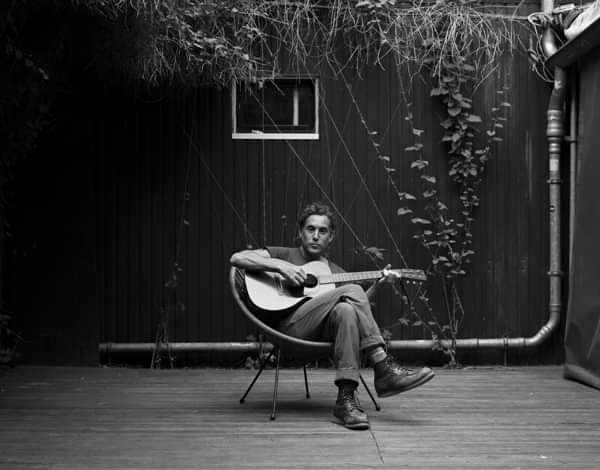 As Joshua Radin describes how his music career began, an image comes to mind of a horse, galloping so fast, it's almost a blur. Its rider, meanwhile, hangs on for dear life, not sure how he wound up there, but sure as hell not about to let go. At some point, though, he figures out how the reins work, and the horse steps into a smooth canter. The album-opening title track of Here, Right Now, Radin's eighth release and NettwerkMusic Group debut, is all about embracing the moment. But when that horse took off 15 years ago, Radin didn't even know what the moment was, much less how to balance himself while trying to find his stride. He'd been trying to gain traction as a screenwriter in New York, but when his attempts fizzled, the frustrated Cleveland native started playing guitar to vent. Eventually, he penned a song, and played it for his friend Zach Braff, star of TV's Scrubs. Braff suggested Radin send a demo to the show's producer. Almost overnight, millions of viewers reached for Kleenexes as Radin's "Winter" aired over an emotional scene. They crashed NBC's website trying to track down the singer. That's when the lightning-bolt notion of a songwriting career first flashed, prompting him to join his friend Cary Brothers in L.A. Each time Radin debuted a new heartbreak tune at their Hotel Café haunt, some music supervisor would snag it for Grey's Anatomy, One Tree Hill, House, or another show. When Radin posted his first batchof homemade demos on iTunes, the collection of folk-pop gems soared to No. 1.After Columbia won the label battle, Radin, unaware demos differed from finished product, insisted they issue his 2006 debut, We Were Here, unretouched or not at all. Then the guy who'd barely plucked a chord till he was 30 faced another reality: He actually had to become a performer. Screaming "whoa!" wasn't an option, so he hung on. "It took a good couple of years of playing in different cities every night before I got my stage legs," Radin says. "Now I'm as comfortable onstage as I am walking around the city." He's shared some of those stages with Ed Sheeran, Sara Bareilles, Ingrid Michaelson, Sheryl Crow, Tori Amos, Imogen Heap and Irish band the Script. He's played to sold-out audiences in theatres across the globe, from North America to the UK and Europe to China and Australia. He's sold three-quarters of a million albums and two million singles, racked up 350+ Million Spotify streams and over 500+ Million plays on Pandora, and scored a Gold record in the US and No. 2 UK hit with "I'd Rather Be With You." One of the most licensed artists ever, Radin's music has played in over 150 TV shows, commercials and films, including his song "Brand New Day" being selected by Michelle Obama and Dr. Jill Biden as the soundtrack to a commercial made for the troops. He's appeared multiple times on various chat-shows (Ellen, The Tonight Show, Jimmy Kimmel Live, Conan, Today Show) and even performed at mega-fan Ellen DeGeneres' nuptials with Portia De Rossi at Ellen's request.
A long time supporter of Little Kids Rock, his charitable interests expanded into animal rescue and pet adoption thanks to his friendship with animal rescue advocate Beth Stern, and her husband, Howard. Radin fondly recalls playing at Stern's benefit showin the Hamptons last summer for North Shore Animal League America (NSALA), the world's largest No Kill rescue and adoption organization. "We just had the best time and it got me even more involved in the cause," he says. Rescue, it turns out, is a subject that weaves its way through Here, Right Now, starting with the rescue-advocating video for the title track, created with footage and facts from NSALA. Radin announced via social media that he would be donating all proceeds from the streams/sales of this track and video, along with proceeds from the sales of special "Here, Right Now" bracelets, to NSALA. The track itself was written in the wake of a breakup, the sweet duet (with Maria Taylor) is a self-reminder to work on staying present, he says. Though Radin's silvery, intimate tenor is perfectly calibrated for expressing the ache of love-damaged hearts, just one track, "Only a Wave (Better Days)" directly addresses his latest split —which he attributes to a failed rescue attempt. It's one of three songs featuring vocals by producer Tony Berg's daughter, Z. "That was the first time in my life I'd ever tried to fix a broken human," says Radin. "I'll never do that again." Radin and Berg sing like whispering lovers amid breath-like rhythms dotted by skittering, oddly soothing synths. "What Would You Do (Refugee Song)," the album's third single, tackles heartbreak caused by a broken system, from the perspective of a child desperately needing rescue. "I'm not a very political person," Radin says. "I try to see the best in everybody. It's difficult though, when you see kids being separated from their families at the border of our own country. This isn't what America should be." The gently funky mood-elevator, "Going with You," the album's summery second single, could be a lovers' anthem, but happens to be an ode to friendship. Inspired by a side trip Radin and Brothers, his regular opening act, took while touring Australia and China, its lyrics read, Wherever you're going, I'm going too/I don't care where we're going/I'm going with you. "That is a very different-sounding kind of song for me," notes Radin of the Danny Burke-produced track, inspired by the shimmery beach pop Radin heard after hitting the sand in Thailand. The album also carries references to the idea of self-determination, most strongly suggested by one of its two covers: Tom Petty's "I Won't Back Down." (The other is the Stones' rarity, "She Smiled Sweetly.")"He's always been such an inspiration, not just as a songwriter and musician, but as a human being," says Radin of the late rock 'n' roll hero. "He didn't take shit from anybody. He always did it his way." The rhythm of a needle riding vinyl grooves adds symbolism in Radin's deconstructed version, equal parts manifesto and elegy. Berg and Phantom Planet's Alex Greenwald contribute vocals; perhaps Radin's SiriusXM Coffee House tour mates the Weepies will do the honours when they hit the road together this fall.
He says he's glad his own fame arrived after adulthood, so it didn't change him. Like most aspects of his unexpected career, he just takes it all in stride —a nice, easy pace, that is, with one hand firmly holding the reins.