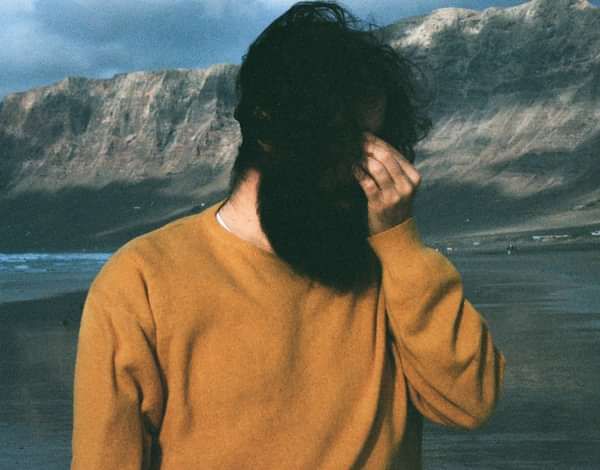 IOSONOUNCANE is a Sardinian musician, born in 1983 in the town of Iglesias. His latest album IRA (Anger, in Italian) was released on May 14th by the revived Numero 1 label (distributed by Sony), cooperating for this release with the Trovarobato label. The work presented is monumental: 17 tracks, for a total of 1 hour and 50 minutes of music. IRA is the result of a long and exhausting work, done over a period of about five years. An album that IOSONOUNCANE has written and arranged in every single part, note, and inflection, starting with about 15 hours of drafts and test recordings. IRA is therefore the work with which IOSONOUNCANE outlines his contemporary figure as a composer and arranger, going well beyond the contours of a simple songwriter and producer.
As it was in DIE (his second album), the language of the lyrics is stripped down and reduced to its bare linguistic minimum. While in DIE this operation involved the vocabulary that was used, in its symbolic concision, here IOSONOUNCANE acts upon the very need for language, using a hypothetical jargon, a vernacular expression of the attempt to communicate. A language of error, of the distance travelled and yet to be travelled, of misunderstanding, of lack of communication. The language of IRA is therefore not a fictional language, but instead a momentary language of necessity, confused and rootless, mixing English, Arabic, French, Spanish, German, and Italian.
In the early 2000s IOSONOUNCANE moves to Bologna, where he still lives and works. After the breakup of his first band, Adharma, he starts to publish songs on MySpace using the name IOSONOUNCANE and composing and performing exclusively with the use of loops and samplers. This experience brings to the release of "La Macarena su Roma" (Trovarobato, 2010), an album that raises interest due to its combination of lo-fi electronics, traditional songwriting, and a keen eye on the events of the time in which it was written. A debut album which is almost an electronic political rally, finding the urgency of its voice from the cubicle of a dismal call centre in Bologna.
After the long tour of La Macarena su Roma, IOSONOUNCANE retires from the public scene to compose DIE, which is released by Trovarobato in March 2015. If La Macarena is a narrative, epic album, DIE is a lyrical canvas, revolving around man and woman as archetypes, immersed in nature. DIE is the album that consecrated IOSONOUNCANE as a key figure in the entire Italian musical scene. At the top of all end-of-year and end-of decade lists, DIE is still a long-seller, requiring multiple re-releases after going out of print several times. The single Stormi has been certified gold by the Italian Music Industry Federation (FIMI), and has been streamed 8 million times just on Spotify, where the whole album already has a total of over 10 million streams. It has also been included in the soundtrack of the film "Mio Fratello Rincorre i Dinosauri", starring Isabella Ragonese and Alessandro Gassmann and directed by Stefano Cipani.
DIE has generated three separate Italian tours (a solo tour, one as an acoustic duo, and finally with band) and a successful European tour culminating with the full band performance at Primavera Sound 2017, in Barcelona, where IOSONOUNCANE will return in 2022 to present the new album.
In 2017 he works with Italian artist Edoardo Tresoldi for the Derive festival, adding music to an installation located on a boat moored in the port of Sapri. In 2018 he collaborates with Paolo Angeli, another influential voice of contemporary Sardinia, for a tour in which he explores the territories of radical improvisation and that led him to perform at the Auditorium Parco Della Musica in Rome, at Teatro Duse in Bologna, and in many other Italian theatres and festivals. In November 2020 the song Stormi was certified gold by theItalian Music Industry Federation (FIMI). He also wrote the soundtracks for the documentaries "Follow The Paintings" and "Marghe e Giulia: una vita in diretta", both directed by Alberto Gottardo and broadcast on Sky. In parallel with his activity as a composer, IOSONOUNCANE also works as a music producer: in 2018 he produced the album "Infedele" by Colapesce, and in 2019 he acted as producer on the return of Dino Fumaretto with the album "Coma". At the end of 2019 he announced a tour of seven concerts in theatres, where he would have presented the world premiere of his new album IRA. The tour sold out in just a few days with over 7000 tickets sold, was rescheduled on April 2022 due to the health emergency. At the end of 2020 the 7-inch single "Novembre/Vedrai Vedrai" was released as the debut of the reborn historical Italian label Numero 1.
After the release of IRA in May 2021 IOSONOUNCANE went on tour in Italy during the summer presenting the album with a 24 gigs tour all over Italy.