DMP presents:
Allison Russell
+ Lady Nade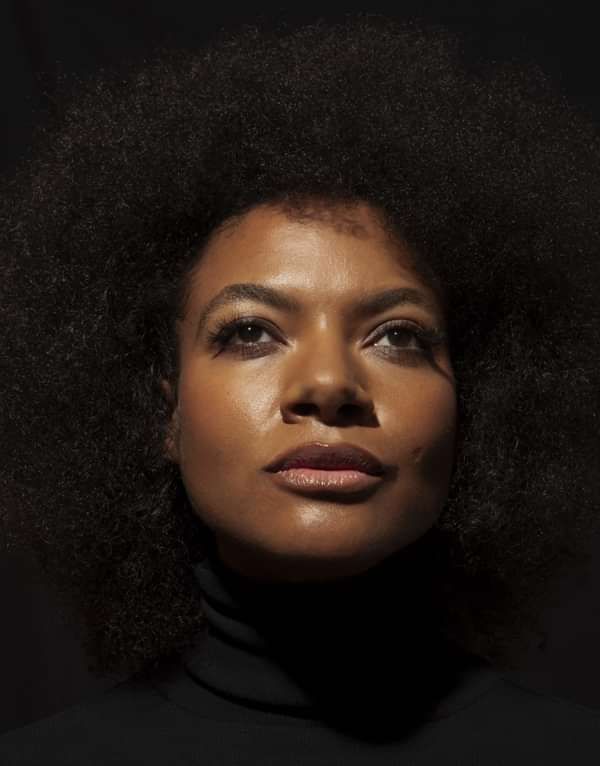 Allison Russell Headlines London's Omeara on 24th August And Announces The Long Road Festival Appearance
Allison Russell, the poet, singer, songwriter, multi-instrumentalist, activist and co-founder of Our Native Daughters today announces her first headline show in the UK since 2019 at London's Omeara on 24th August. The announcement follows Allison's three Grammy nominations, 4 Canadian Folk Music Award nominations, two Americana US and three Americana UK Awards, where she picked up the coveted awards for International Artist of the Year and International Album of the Year for her debut solo album Outside Child, released in May of last year. In addition to this announcement, Russell will also play The Long Road Festival, which takes place on 26th- 28th August.
Born and raised in Montreal, Russell imbues her music with the colours of her city - the light, the landscape, the language - but also the trauma that she suffered there. It is a heartbreaking reflection on a childhood no one should have to endure, and at the same time a powerful and warm statement of hope - asserted from a place of healing, of motherhood, of partnership - and from a new home made in Nashville. The record features contributions from many of the artistic family members she has found there including producer Dan Knobler, Erin Rae, Jamie Dick, Joe Pisapia, The McCrary Sisters, Ruth Moody, Yola, and her partner JT Nero.
Outside Child, Allison says, "is about resilience, survival, transcendence, the redemptive power of art, community, connection, and chosen family." The album is both a radical reclamation of a traumatic childhood and lost home, and a lantern light for survivors of all stripes - a fervent reminder of the resuscitative power of art. "Allison's new album, Outside Child, draws water from the dark well of a violent past," says poet and songwriter Joe Henry. "The songs themselves ––though iron-hard in their concerns–– are exultant: exercising haunted dream-like clean bedsheets snapped and hung out into broad daylight, and with the romantic poet's lust for living and audacity of endurance."
*Support from Lady Nade *" Rising star of the Americana scene" Ralph McLean, BBC Radio Ulster
"Love her voice - check her out' "Mark Radcliffe - The Folk Show - BBC Radio 2
Song Of The Year Winner at the UK Americana Awards 2022
A journey of a thousand miles begins with a single step Lady Nade is soaring into 2022 with her Official Americana and Folk Charting third album 'Willing' which features two AMAUK UK Song Of The Year nominations 'Willing' (2022 nomination and Song of the year Winner ) and 'Ain't One Thing' (2021 nomination) Both songs that carry the message of the positive connection between music, well-being and the importance of equality and diversity within the arts.
Often being told that black females only sing soul R&B or jazz has always quietly been playing on Lady Nade's mind, however during her creative process the one thing that is always at the centre is staying true to her art regardless of the genre.
This Bristolian folk/ Americana songwriter fills your heart with words and melodies that nourish the mind, body and soul. She started writing poems and songs as a form of healing from grief, learning that loss and grief isn't something one can recover from alone and with her music and recipes she creates a communal experience that everyone can enter into on their own terms, performing in venues across her native city of Bristol, her work developed into a calling to connect with her fans on a deeper level and help lead them through life's complicated tapestry with the healing power of music. She pours creativity into every song, often lavishing them with a recipe to match
Lady Nade's 2021 album 'Willing' continues to be a huge success reaching the hearts of so many, gaining airplay on BBC Radio 2 Mark Radcliffe Folk Show, BBC Radio 6 Cerys Matthews, Ralph McLean, Northern Ireland & BBC Radio Ulster , BBC Radio Scotland, BBC Wiltshire and Bristol as well as several online publications including; Folk Radio, Americana UK, Black Ballad UK, Maverick, RNR The Guardian and Holler.
Her performances are like a reunion. Share a room with her, and she'll give you her story. All of it. The joys and sorrows. You will love her for it, and she will love you back.
Line Up
Allison Russell
Lady Nade