DMP & Academy Events presents:
Måneskin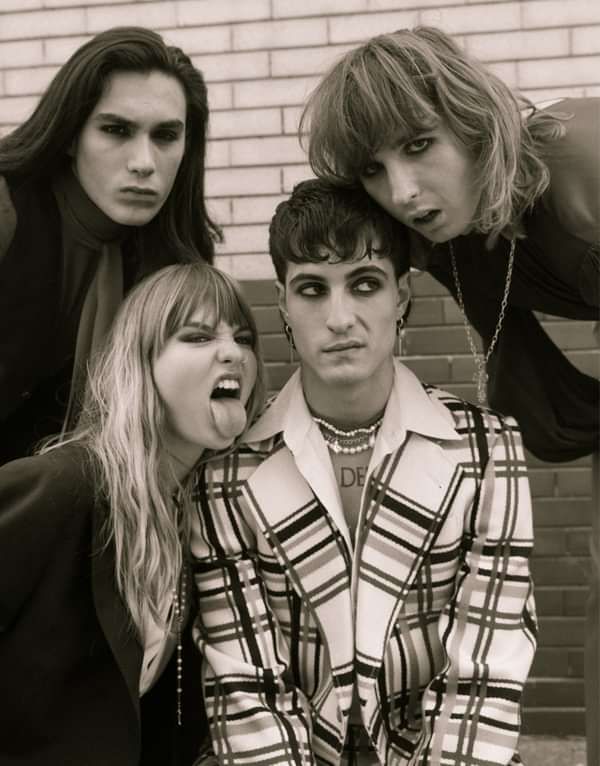 Maneskin Presents "Loud Kids On Tour 2022" The European Tour
27th September 2021 – After climbing international rankings and treading the stages of the main European Summer Festivals, Måneskin announces today the "LOUD KIDS ON TOUR", scheduled for February and March 2022, which will see them perform in the most important European cities.
With over 3,4 billion streams on all digital platforms and more than 43 million monthly listeners on Spotify, Victoria, Damiano, Thomas and Ethan will set again foreign audiences on fire with a 16- dates tour scheduled for Sunday 6th February 2022 at the O2 Academy Brixton in London (UK), Thursday 10th February at Forest National in Bruxelles (Belgium), Saturday 12th February at the Rockhal in Esch-sur-Alzette (Luxembourg), Tuesday 15th February at the Torwar Hall in Warsaw (Poland), Friday 18th February at Stadthalle in Vienna (Austria), Monday 21 February at the Le Zenith in Paris (France), Thursday 24th February at the Halle 622 in Zurich (Switzerland), Saturday 26th February 2022 at the Verti Music Hall in Berlin (Germany), Monday 28 February at the Mala Sportovni Hala in Prague (Czech Republic), Tuesday 1st March at the Barba Negra in Budapest (Hungary), Thursday 3 March at the AFAS Live in Amsterdam (The Netherlands), Monday 7th March at the Stereo Plaza in Kiev (Ukraine), Wednesday 9th March at the Stadium Live in Moscow (Russia), Friday 11th March at the Tinkoff Arena in Saint Petersbourg (Russia), Sunday 13th March at the Saku Suurhall in Tallinn (Estonia) and Monday 14th March at the Arena Riga in Riga (Latvia).
The return to the Italian stages scheduled for this winter and next year is also highly anticipated, where Måneskin will perform for the first time in the main arenas in thirteen dates all sold out (organised and produced by Vivo Concerti), scheduled in Rome (on Tuesday 14th and Wednesday 15th of December 2021 at Palazzo dello Sport), Milan (on Saturday 18th and Sunday 19th of December 2021 and 22nd of March 2022 at the Mediolanum Forum), Casalecchio di Reno (BO) (on Sunday 20th March 2022 at the Unipol Arena), Naples (on Saturday 26th and Sunday 27th of March 2022 at the PalaPartenope), Florence (on Thursday 31st of March and Friday the 1st of April at the Nelson Mandela Forum), Turin (on Sunday 3rd of April at the Pala Alpitour), Bari (on Friday 8th of April at the PalaFlorio), Verona (on Saturday 23rd of April, at the opening of the 2022 big concert season at the Arena). Last but not least, a very big European event has been announced due to popular demand: a special concert event on Saturday 9th July 2022, that will take place in the symbol of excellence of the city of Rome: The Circus Maximus.