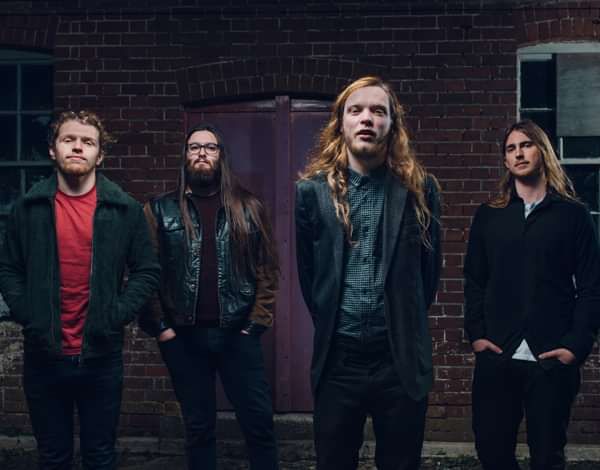 THIS SHOW HAS MOVED FROM 4th May 2021 - ALL TICKETS STILL VALID.
*HAUNT THE WOODS * Blending sounds from alternative, prog, folk and pop; Haunt The Woods have crafted a distinctive sound, glistening with ambient swells and underpinned by expressive rhythms and masterly songwriting. Jon, Phoenix, Olly and Jack - all from Cornwall - have established themselves as one of the UK's most hair-raising live acts, turning heads across the country with their powerful live show.
Their 2017 EP 'The Line' led to support slots with Sunset Sons and KT Tunstall, 2018's follow-up EP 'Circle' launched to a sold out audience at Carnglaze Caverns and another sold out performance at London's St Pancras Old Town Church.
Middle Farm Studios, a musical haven nestled in the hills of Newton Abbot and ran by producer extraordinaire Peter Miles, played host to the band as they recorded their debut LP - 'Opaque.' A crowdfunded campaign supported heavily by HTW's fervent fanbase in the South West allowed the creation of their landmark debut album. A sprawling 13-track soundscape which dips into a variety of genres, tempos and styles, all underpinned by Phoenix Elleschild's signature guitar riffs and solos and expressively delivered by Jonathan Stafford's dynamic vocal range.
After a successful album launch that saw significant airplay by Jo Whiley and Graham Norton on BBC Radio 2, the journey of HTW's sound continues to evolve and evoke emotions in their listenership, and their sophomore attempt is poised to act as a signature piece that melds and breaks the genres that underpin their influences.
'Haunt the Woods have created an intriguing, genre defying sound' PROG
'As storm Jorge ravages the Cornish coastline and a leap day swings in to view, it seems only fitting that an epic new record is birthed into the world – it will be the stuff of future legends.' Listen with Monger
'You have more chance of winning the lottery and getting struck by lightning on the way to claim it than you have of finding a better vocal performance in 2020' Bellwood Music