DMP & Communion presents:
Ben Howard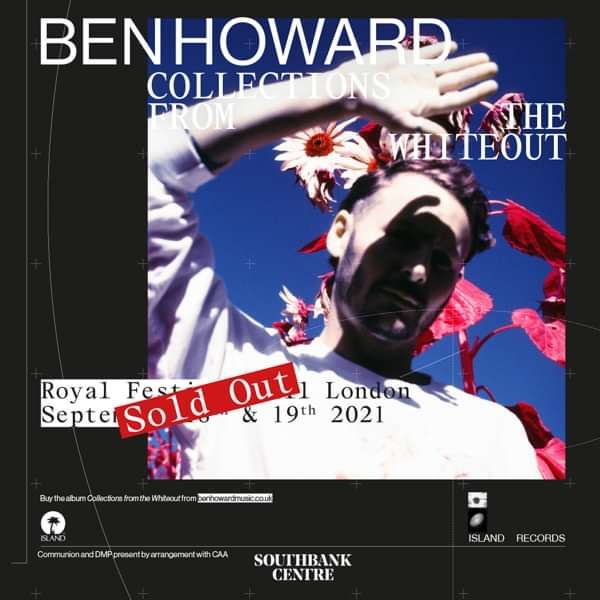 The Devon-raised singer-songwriter marks the release of his new album, Collections from the Whiteout, a decade on from Mercury-nominated debut Every Kingdom.
Be here for Ben Howard's Royal Festival Hall debut, with an album that brings together the many facets of his talent: classic songwriting roots, virtuoso guitar playing and electronic textures.
Following 2018's atmospheric Noonday Dream, Howard?s fourth album is co-produced by The National's Aaron Dessner.
Howard had always approached his albums with a clear idea of what they were going to be, be it the pastoral songwriting of Every Kingdom, the electrified anguish of its chart-topping follow-up, I Forget Where We Were, or the rich atmospherics of the acclaimed Noonday Dream.
All of these elements are present in Collections from the Whiteout, but recalibrated to forge a new sound that is both impossible to pin down and unmistakably his.