DMP presents:
Samuel Jack
+ Jennifer Stewart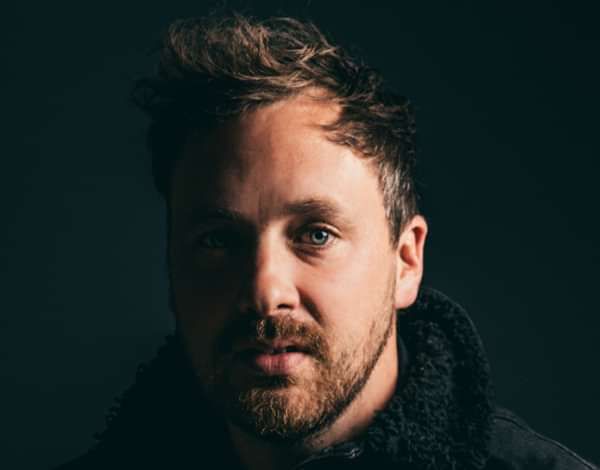 DUE TO THE CURRENT CORONAVIRUS SITUATION THIS SHOW IS POSTPONED AND WE WILL HAVE A NEW DATE FOR LATER IN THE YEAR - ALL TICKETS WILL BE VALID OR YOU CAN GET A REFUND FROM YOUR POINT OF PURCHASE
THANK YOU!
Renowned for his rugged soulful vocals and emotive lyricism, London born Samuel Jack spent his formative years in Johannesburg, with his film director Father. His unique and undeniably catchy sound oozes with the rich fabric of his colourful and nomadic upbringing.
Raised on Blues, Motown, soul and roots music, Jack aims to produce something with indisputable honesty and authenticity. "As always with my songs, I just want them to be 100% honest, open and vulnerable in some respects. No bars held". It's his candidness that allows audiences to connect on a more meaningful level and has ultimately been resonating with people across the globe.
His broad musical palette and sheer talent is evident in his highly anticipated album which is due top of 2020! The album narrates the struggles with inner demons, the turbulence of family and relationships, the desire and want for something or someone and how music helps to build bridges and establish new relationships. There's anthems, there's ballads and there's some heavy hitters. Jack expresses, "I listen to all sorts of music, but there is something about Blues, about Soul, about Gospel that just gets into my veins. The history of it all, the hurt, the pain, the joy, the sex. And when those emotions are delivered by a voice that really means it, I just feel like there can't be a better way to express yourself".
Jack has been making waves having garnered widespread recognition for his recent releases. He has played a plethora of international festivals including Glastonbury, Secret Garden Party and Larmer Tree Festival, as well as sharing stages with the likes of Passenger, ‪Jack Savoretti‬ and Jake Isaac. His music has also received numerous TV placements on shows such as Shameless and Nashville and acquired praise from numerous prestigious outlets. With fire in his belly, Samuel Jack is ready to continue the next chapter of his journey with his much anticipated debut album slated for release early 2020!‬‬
Line Up
Clash Magazine "A Raw Soul Gem"
Music Week "refreshing rawness and heartfelt honesty".
Metro "With a voice this smoothly appealing to the masses, it's no surprise that Samuel Jack has been so quickly and warmly received."
BBC Introducing "The boy has an absolutely golden voice"
Straight out of the gate into 2018 with a heavy hitter 'Kill All The Lights', lays bare a raw glimpse into Samuel's inner demons. This in turn brings a darker, heavier emotion to what you may have previously heard from this UK rising artist.
"This song is about a very poignant moment in my life when frankly, things weren't going so well. A time when 'life' was getting on top of me, a time when I just wanted it all to go away. Sometimes people need some respite, an escape, to forget and reconnect, and to me, Kill All the Lights has become that, my own form of medicine".
2017 saw a jam packed festival season for Samuel Jack playing Glastonbury, Secret Garden Party, Dot-to-Dot, Greenbelt and more, before heading to Europe for an autumn tour with Newton Faulkner and Young Gun Silver Fox. Championed by Graham Norton on Radio 2, BBC Introducing and Robert Elms at BBC London, Samuel recently performed live sessions for many of the regional BBC stations and is receiving regular spins on stations far and wide including KCRW Los Angeles, NPO Radio 2, and Radio Omroep Brabant and is also a firm favourite of secret show movement Sofar Sounds.
Having had experienced a some what unstable and nomadic childhood himself it's not surprising that Samuel, after leaving home at 16, currently lives, writes and records his unique style of contemporary indie-soul in a caravan in the remote outskirts of a small village in Somerset.
In between writing and recording Samuel has also shared the stage with both established and upcoming artists such as Ward Thomas, Grand Master Flash, Izzy Bizu and Jake Isaac.
Performing live, Samuel leaves his mark on everyone that sees him. "It is no exaggeration to say that Samuel held the large crowd totally spellbound." Louder Than War, charming his audience with his "impassioned vocals and catchy folk-inspired melodies. Gigslutz This boy just keeps bringing it, and with a very exciting year of strong releases, UK live dates and international touring lined up, Samuel will be taking his audience along for the ride.
View Profile
Jennifer Stewart