Serious, The London Roots Festival & Kilimanjaro presents:
Rhiannon Giddens with Francesco Turrisi
Royal Festival Hall, London, GB
£25 / £39.50 Adv + Booking Fee
Entry Requirements: Babes in arms and children under seven cannot be admitted to classical concerts and some other events.
Buy Tickets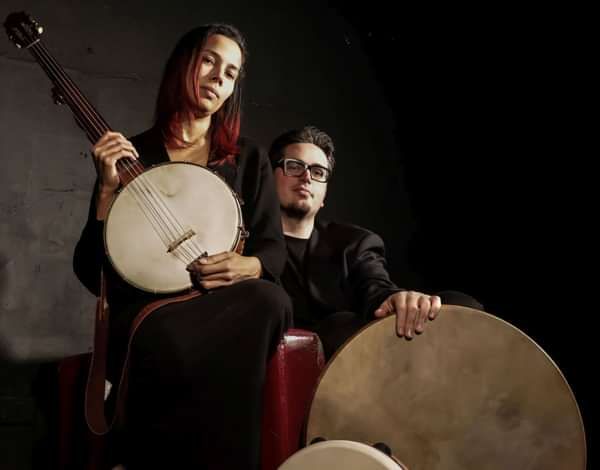 RHIANNON GIDDENS with Francesco Turrisi + support LONDON Royal Festival Hall as part of the EFG London Jazz Festival Friday 22 November, 7.30pm
Grammy Award-winner Rhiannon Giddens is a masterful singer, banjo and fiddle player, blending American musical genres like gospel, jazz, blues and country. Her elegant, prodigious voice and fierce spirit come alive in her performances, bringing audiences to their feet, whilst showcasing her extraordinary emotional range and dazzling vocal prowess.
'Contagious delight and furious defiance. Giddens covers solemn material but her history lessons are thrilling and delivered with pure enjoyment' (★★★★★ The Guardian)
Rhiannon Giddens, who had previously won accolades with the Carolina Chocolate Drops, has released two great albums on Nonesuch – Freedom Highway and Tomorrow Is My Turn. She has also recently released Our Native Daughters, a collaborative project with Leyla McCalla, Amythyst Kiah and Alli Russell of Birds Of Chicago, which explores the historical experience of black women in the US.
---
When Rhiannon Giddens met Italian pianist and percussionist Francesco Turrisi, well versed in jazz, early music and Mediterranean music, they found that her 19th century American minstrel banjo tunes and his traditional Sicilian Tamburello (tambourine) rhythms fit very naturally together. They soon discovered the reason for that - their respective roots coexisted in the past. Pictures of early minstrel bands all represent banjo and tambourine (called tambo) together, where in many cases the tambo is held in the same manner of Southern Italian tamburello traditions today.
The massive effect that West African music and dance has had upon American culture is by now well known; but centuries before, European music was being transformed by Arabic and North African modes, instruments, and rhythms. Working together they trace this musical globalism by reimagining the encounter of the banjo and the frame drum, and other instruments, through their journey from Africa, the Middle East, through southern Europe and England, and over to the Americas.
They release their album there is no Other through Nonesuch next month. Produced by Joe Henry and tracked over an intensely productive five day period in Dublin, the new record is at once a condemnation of "othering" and a celebration of the spread of ideas, connectivity, and shared experience.
Watch the video for I'm On My Way from the upcoming album here: http://smarturl.it/thereisnoother
Line Up
Rhiannon Giddens with Francesco Turrisi