The London Roots Festival presents:
Maz O'Connor
+ Izzie Yardley
Buy Tickets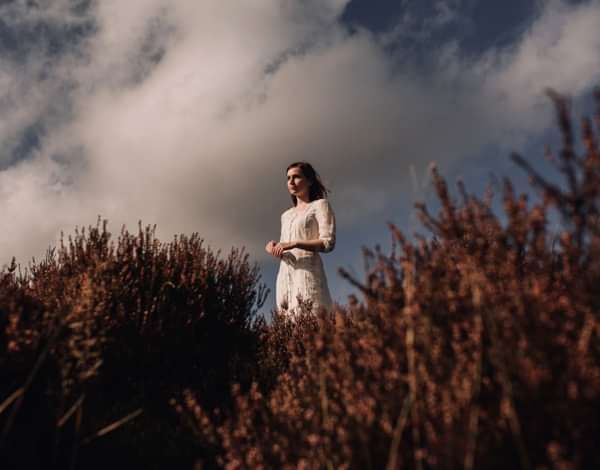 MAZ O'CONNOR Chosen Daughter New Album released October 25 via Restless Head/Hudson
'Maz O'Connor's ace, apart from her remarkable songwriting talent, is her captivating voice' Q Magazine
'The perfect mix of youthfulness and gravitas' The Guardian
Critically acclaimed English singer and songwriter Maz O'Connor releases Chosen Daughter, her first new studio album since 2016, on October 25 via Restless Head/Hudson Records. Pre-order now: http://smarturl.it/mazoconnor
Watch video for first single 'San Francisco' here: https://youtu.be/RgPVhPks1Bg
Maz O'Connor firmly established herself as a rising star with widely praised LPs The Longing Kind on which she addressed Millennial angst, and its predecessor This Willowed Light, a folk set released during her year as recipient of a BBC Performing Arts Fund Fellowship. Her latest work Chosen Daughter was in many ways a long time coming. Although Maz had been writing prolifically since The Longing Kind in 2016, no clear direction for her new album emerged. Once the themes that shape Chosen Daughter started to come together, the whole process was unlocked and Maz knew exactly the record she was supposed to make.
It was when she travelled back to her grandmother's childhood home in Ireland that these new songs began to flow and the writing process became quite unconscious. The result is an unflinchingly personal collection of songs, which explores the connections between several themes: the affecting stories of Maz's Irish grandmothers, her reflections on grandmother-mother-daughter relationships and how female trauma can be passed down through generations, and her own reckoning with her experiences of being a young woman now.
The seeds of Chosen Daughter were sown in a chance conversation Maz had with her mother as they watched the film 'Philomena' (about a woman's search for her forcibly adopted son in Ireland), which revealed that her mum had been adopted from a Catholic mother and baby home run by nuns. Her mum's birth mother had been an Irish domestic servant in England when she fell pregnant. Her story inspired 'Predator' and 'Finer than I' on the new album.
Also from Ireland, Maz's father's mother was born in Waterford one of five girls, who were left destitute when their father died. Her eldest sister moved from Ireland to San Francisco, aged 16, to become a nun, and in return the Order educated and housed all of her sisters in England, effectively saving the family. The track 'San Francisco' was born from her story.
Discovering that both of her biological grandmothers were Irish immigrants who had suffered due to their gender and their poverty was striking to Maz, who felt a real need to tell their stories. Added to this, the previous 3-4 years had been transformational in terms of Maz's own relationship with her gender. Like many women, The MeToo movement was very important to her and she'd also been deeply moved by the book 'Women Who Run With The Wolves', which made her re-examine her thoughts on patriarchy. The song 'Loved me Better' came out of that exploration.
The confluence of all of these strands created Chosen Daughter, a personal tour de force from Maz and yet a record which will resonate universally. The album title itself is a reference to adoption, to religion, and to feeling like the next link in a chain of women that stretches back hundreds of years; the one, thanks to their sacrifices, able to tell the stories.
Known for her captivating stage presence and her stunning voice, Maz will tour in support of Chosen Daughter, including an album launch show with full band at London's The Courtyard Theatre on November 15 and a performance at Liverpool Philharmonic Music Room (part of Liverpool Irish Festival) on October 23. More dates to be announced.
Support comes from Izzy Yardley.
Izzie Yardley is an alternative folk artist based in London. She combines honest, poetic songs of life and humanity with playful time signatures and distinctive chord progressions that create something mesmerising, sets moving audiences from laughter to tears. Predominantly a solo performer she has connections with some of the country's best musicians, such as Nick Pini (Laura Marling, Nick Mulvey), with whom she is currently collaborating with on her first releases. In four years of playing she's been invited to play Chris Difford's Joy Festival, Byline Festival, the Lambeth Country Show, become a regular guest of Letters Live (performing at Union Chapel and Freemason's Hall) as well as regularly performing at London's best-loved venues such as The Troubadour and Spiritual Bar, Camden. Equally she's been seen recently supporting classic songwriters such as Ethan Johns and Simon Joyner.
Line Up
Singer-songwriter based in London. 'Maz O'Connor's ace, apart from her remarkable songwriting talent, is her captivating voice ****' Q Mag
Her songs are always beautifully crafted, and range from intimate love stories, to epic creation stories, with the occasional tragedy told beyond the grave thrown in. She accompanies her uniquely pure voice with guitar, tenor guitar, piano and sometimes shruti box.
Still only 25, she has been touring around the U.K. And abroad for almost 3 years now, and her relaxed and easy charm with her audience makes for a gig that's both moving and uplifting. It's this reputation as a brilliant live performer that has led to support spots with David Grey and Thea Gilmore.
Her latest album 'The Longing Kind' was released in February and is her most accomplished yet. Compared to Joni Mitchell by The Guardian and given 5 stars by Songlines, 'The Longing Kind' is O'Connor's work maturing into something brave and beautiful.
"BBC Performing Arts Fellowship graduate Maz O'Connor is a real find, fusing influences from the past (Joni Mitchell) with those of the present (Bon Iver) to concoct a dazzling array of part electric, part-acoustically crafted folk that occasionally borders on the experimental." (Drowned in Sound)
'A perfect blend of youthfulness and gravitas ****' The Observer
View Profile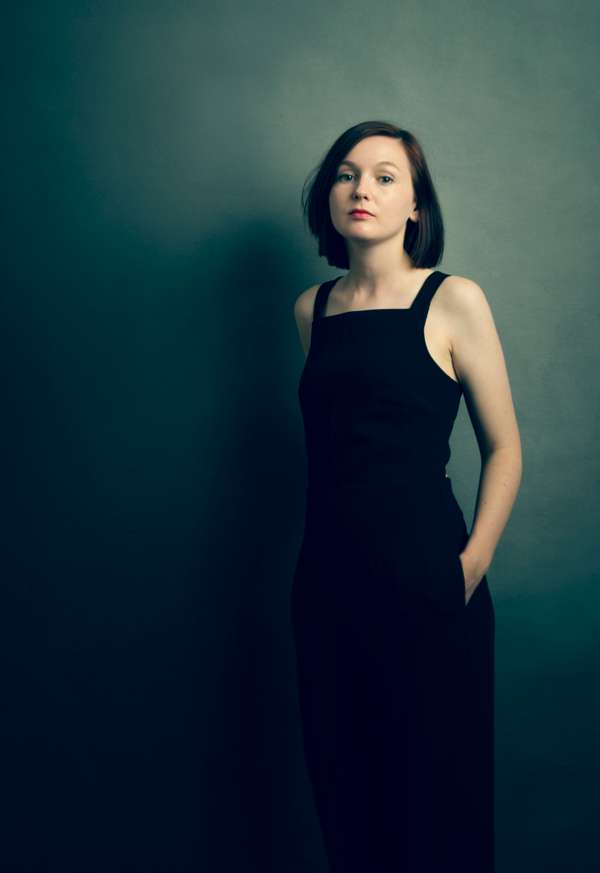 Izzie Yardley