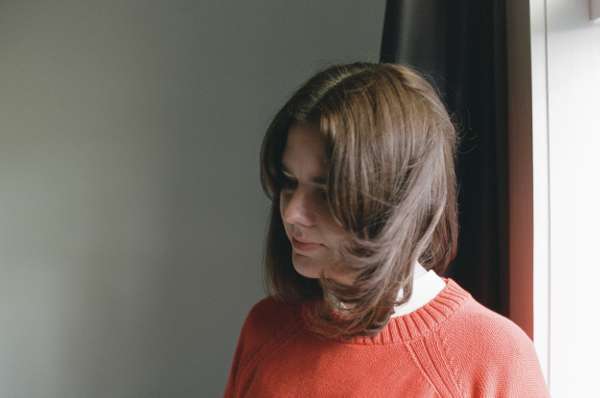 THE LONDON ROOTS FESTIVAL PRESENTS TINY RUINS PLUS SPECIAL GUESTS
"I've heard Olympic Girls, and I had to pick my jaw up off the floor", wrote Grant Smithies. "Clustered around more introspective passages typical of confessional singer-songwriters are gnarlier phrases that give her work its buzzy voltage: arresting visual images, weird associations, daisy-chains of telling detail."
Building on the sparse minimalism and mesmerising songwriting of earlier releases, Olympic Girls comprises a taut and agile quiver of songs, dancing with explorative instrumentation and a pop sensibility that springs with life.
With Fullbrook at the helm and Healy producing, longtime bassist Cass Basil and drummer Alex Freer were vital sounding boards & leant their own creative flourishes toward an overall sound of confident exuberance, marrying the intricately woven poetics of Leonard Cohen, the shimmering dream-pop landscapes of Beach House or Mazzy Star, and the off-kilter experimental pop of Broadcast or John Cale. The result is an expansive series of delightfully bold arrangements – the sound of a band so fluid, yet grounded; the hard-won trust and ease that comes with long months of touring. The burden of it taking so long was also its blessing, with no filler seeping through the bricks, nor beams blocking out the spaces. As Fullbrook says, quoting the lyrics of the somewhat sinister 'School of Design', "it was time to bust through the ceiling"
Line Up
"Haunting melodies and deeply involved lyricism [mark] Tiny Ruins as one of the best acts to harness the power of dark folk…Expansive, experimental and exciting." - Hhhhappy
Tiny Ruins are a band based in Auckland, New Zealand. Conceived in 2009 by songwriter Hollie Fullbrook to describe her solo output, the group now includes Cass Basil on bass, Alex Freer on drums & Tom Healy on electric guitar. Traversing early influences of folk and blues, Tiny Ruins' sound draws on ethereal and grungy soundscapes alike. Sometimes likened to Nick Drake, Mazzy Star or Nico, Fullbrook's voice and guitar work evades cliché, making use of alternate tunings by way of her own self-styled fingerpicking. Lyrically one of a kind, stories are laced with a dark humour that is at times disarmingly confessional, at others, cryptic and philosophical.
Fullbrook was born in Bristol, England, before moving to New Zealand with her family at the age of ten and settling in West Auckland. She learnt the cello from a young age, picking the guitar up and writing songs from her early teenage years. Asked to support Alasdair Roberts in Sydney, May 2010, she was soon signed to Australian indie label Spunk Records on the strength of some demos. Tiny Ruins' debut Some Were Meant for Sea was released in 2011 and saw critical praise for its minimalist approach & lyrical flair. Recorded by Fullbrook and producer Greg 'J' Walker (Machine Translations) in a small hall in South Gippsland, the album was voted 2011's Album of the Year by BBC World Service arts & culture programme 'World of Music' and was a finalist for New Zealand's Taite Prize in 2012. Tours of New Zealand, Australia & Europe followed, with Fullbrook performing solo, and later as a duo with Cass Basil on upright bass, supporting The Handsome Family throughout the UK.
Joining forces with drummer Alex Freer, Tiny Ruins evolved into a three-piece, recording a bluesy EP, Haunts, together in the Waipu bush, before working with Tom Healy at The Lab in Auckland on their second album, Brightly Painted One. Championed by the New York Times, NPR and David Lynch, it won Best Alternative Album at the New Zealand Music Awards in 2014, and saw a joint release by labels Bella Union, Spunk Records and Flying Nun.
Tiny Ruins have undertaken several international headlining tours, both in a solo capacity and as a band, opening for Calexico on their 2013 Australasian tour, Sharon Van Etten across the USA in 2014, and an eclectic array of opening slots, from Beach House, Joanna Newsom and Father John Misty to Neil Finn, Ryan Adams and Leon Bridges.
Most recently, Fullbrook has collaborated with drummer Hamish Kilgour of The Clean. An EP recorded in Brooklyn with producer Gary Olson, Hurtling Through was released in November 2015, featuring two poems by W.B.Yeats set to music. The band are currently working on their third album.
View Profile