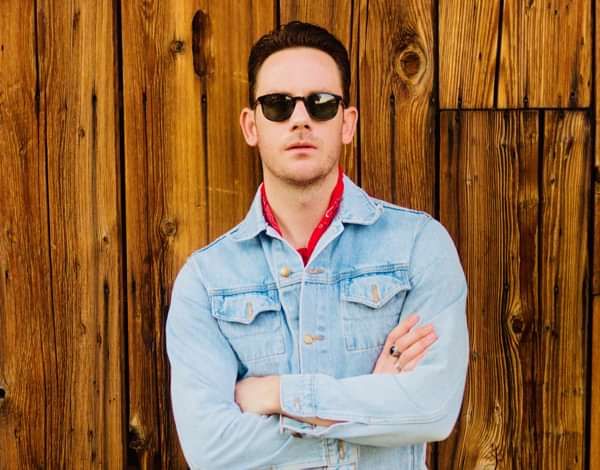 Sam Outlaw is a singer-songwriter living in Nashville, TN. Born Samuel Morgan in South Dakota, his stage name comes from his late mother's maiden name.
Working as an advertising executive in his twenties, he performed small bar gigs near his home in Los Angeles starting in 2009 but kept his marketing career until 2015 - when he finally left his job to become a full-time musician. Turns out that was a good decision.
At age 33, Sam released his debut album "Angeleno" in 2015. Produced by Ry Cooder and Joachim Cooder, "Angeleno" introduced Sam as a distinctly assured voice in the Country and Americana scene. The album garnered awards and critical acclaim from Rolling Stone, American Songwriter, NPR and countless others. His follow-up album, "Tenderheart," gave Outlaw his first foray into self-producing and further evolved his "SoCal Country" sound by introducing more elements of Pop and Rock music. Also a critical success, "Tenderheart" was heralded as one of the year's best country albums, supported by a full tour of North America and dozens of shows in Europe.
With new music planned for 2019, Sam recently moved his wife and kids from LA to Nashville to seek a better environment for raising their two small children.
He'll make his Grand Ole Opry debut on May 3rd, followed by a European tour in the Fall. North American dates to follow.
Press quotes:
"Outlaw has crafted an instant classic with his album, Angeleno." - NPR
"Outlaw has ideas to spare, and his instinct to nurture them in the wild West is the right one." - Nashville Scene
"(Sam Outlaw) has a wonderfully rich and mournful country voice." - The Telegraph
"A legitimate contender to be the biggest country star L.A. has produced since Dwight Yoakam." – LA Weekly