DMP presents:
The Young'uns Present The Ballad of Johnny Longstaff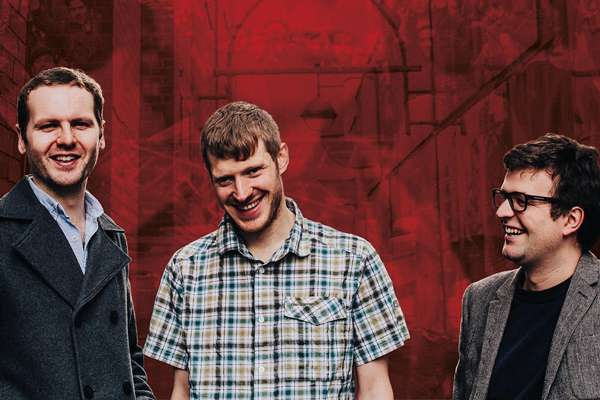 *The Ballad of Johnny Longstaff * Three time BBC Radio 2 Folk Award winners The Young'uns present a new and unique piece of modern folk theatre.
The Ballad of Johnny Longstaff is the story of one man's adventure from begging on the streets in the north of England to fighting against fascism in the Spanish Civil War, taking in the Hunger Marches and the Battle of Cable Street. It's a timely, touching and often hilarious musical adventure following the footsteps of one working class hero who witnessed some of the momentous events of the 1930s. With their trademark harmony, honesty and humour the Teesside trio bring together 16 specially composed songs, spoken word, striking imagery and the real recorded voice of Johnny himself to tell a remarkable human story oozing with modern relevance.
"The harmonies are glorious, the wit is waspish. The songs are powerful, the banter is relentless and the audience is happy. What's not to like? ★★★★★ The Guardian "Glorious....celebrating the uncelebrated with warmth, vigour and passion" ★★★★ MOJO "The Teesside trio have captured hearts – and awards – with a magic combination of lusty acapella singing, memorable tunes and heart-on-sleeve storytelling with an unashamedly political cry for social justice." ★★★★ Songlines "Magnificent - destined to become hailed as national treasures before long" ★★★★★ Maverick "Powerful, inspiring and moving" ★★★★★ RnR Magazine "A heartfelt secular hymnary for these troubled times and a rallying call for humanity." ★★★★ The Scotsman "This collection surely marks Sean Cooney's arrival as one of the very best songwriters of the modern day" ★★★★ Colin Irwin, fRoots
Line Up
The Young'uns Present The Ballad of Johnny Longstaff