The London Roots Festival presents:
Finbar Furey
Buy Tickets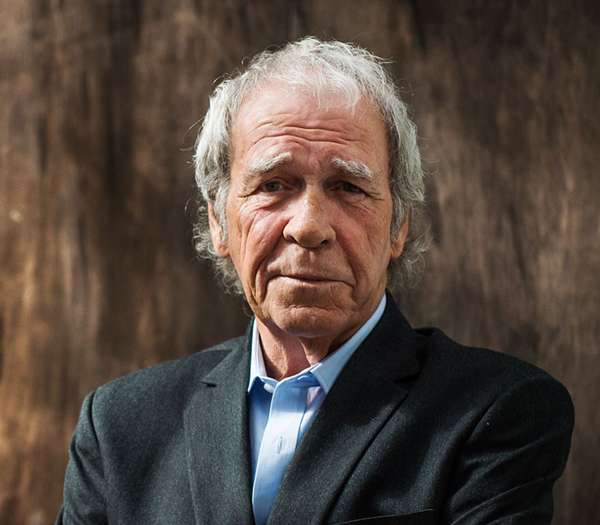 FINBAR FUREY 'Don't Stop This Now' CD/DVD release on BMG UK Release Date: March 30th 2018 Website // Facebook // Twitter Instagram // YouTube // Spotify UK & Ireland tour from April 2 2018
"incredibly potent" ★★★★ MOJO Magazine
Inspiration can come from many places. For Finbar Furey it came from dying, 3 times.
Now at the age of 71, and following the near-fatal heart attack, the veteran Irish musician and storyteller is signed to BMG (Kylie Minogue, Rick Astley, Morrissey), is releasing his new album 'Don't Stop This Now' and will soon embark on a UK tour, his first for 10 years.
The multi-instrumentalist, composer, songwriter, storyteller and actor (credits include Gangs Of New York) has never been more creative. In the wake of his heart attack Finbar was driven by an insatiable desire to write, to capture the sights and sounds that were now bigger, more colourful, more important. "I couldn't sleep. I'd be woken up by words and melodies every night. I had to get out of bed and write them down. It was a strange feeling; I felt driven, I felt so peaceful inside yet so driven and, since I barely survived the trip to heaven and back, I was different somehow. I was more inside my music and my confidence to write and to sing and play grew."
'Don't Stop This Now' finds him "singing like a played-out, Dublin-born Tom Waits" (MOJO) " and is "the album we all have been waiting for from Finbar, a man at peace with himself, and his music" (RTE).
The album was originally released in Ireland as 'Paddy Dear' (topping the charts), and has been repackaged for the UK to include new tracks and a DVD live concert filmed at Vicar St, Dublin in May 2017, where Finbar performs classic hits such as 'When You Were Sweet Sixteen', 'The Lonesome Boatman' and 'The Green Fields of France'.
Finbar Furey is not just a superb musician. He is a wonderful singer, a songwriter of genuine originality, and a marvellous interpreter." "...this is excellent stuff from a genuine legend of Irish music". (Hot Press Magazine)
Finbar is a supreme storyteller and the songs, which are close to his heart, were inspired by his love of his native Ireland. New songs featuring on the UK release include the title track 'Don't Stop This Now' - "I was going to retire, or at least take some time off, but I thought this is ridiculous timing and wrote this love song", 'Annabelle' - "Old Annabelle was a friend of my mothers. I'd often be with them as they'd share a bar of chocolate sitting on the roadside in Dublin in the 50s", the eastern groove sounding 'Co-Exist' - "It's about greed" and the bluesy 'Hail, Rain Or Snow'.
In 'Sweet Liberty of Life' Finbar sings about freedom and peace, "Liberty, life and freedom are words that captures the true spirit of humankind in every imaginable way - even in today's global and tangled democracies". 'We Built a Home' is the tragic story of a Famine family, and 'I Remember You Singing This Song Ma' is a classic Finbar love song.
Finbar wrote all the songs on the album, apart from one; the traditional Irish folk song 'The Galway Shawl'. On 'The Taxi's Waiting' and 'Hail Rain Or Snow' his daughter Áine, who he clearly loves singing with, joins him on vocals. A versatile and multi-talented artist, Finbar also plays pipes, whistles, banjo and guitar. The album is co-produced with Peter Eades.
"an impassioned piece de resistance." Sunday Independent
Finbar is truly a Renaissance Man. Celebrated around the world as one of the great folk icons, Finbar's playing was recognised by John Peel when in 1972, he and his brother Eddie were awarded Single of The Year for the original sound of the pipes and the whistles. At the forefront of musical change, Finbar's successful career and extensive touring introduced a whole new audience to his music and instruments, and he advocated for changes to allow pipes to become more accessible to young musicians.
'Don't Stop This Now' follows on from his successful albums, The Slender Promise in 2015, an instrumental CD of pipes & flute, and 2013's 'Colours' which reached Number 1 in Ireland with the beautiful 'Last Great Love Song'. In 2014 Finbar was honoured by the City of Dublin, Lord Mayor Christy Burke praising him for "Bringing life and laughter to many homes in Ireland".
'Don't Stop This Now' is the much anticipated album by Finbar, an extraordinary songwriter, a man at peace with himself and his music, whose voice rings true in every lyric.