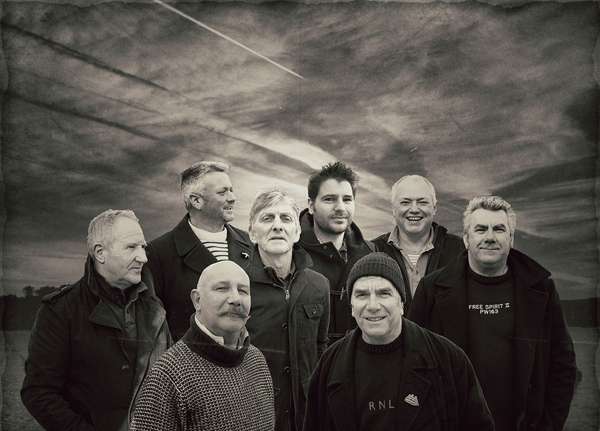 *FISHERMAN'S FRIENDS ANNOUNCE UK TOUR DATES FOR NOVEMBER 2018 *
The original sole men, Cornwall's tightest band of brothers and its best-known musical export, the Fisherman's Friends will be heading back on the road for a run of UK tour dates in November 2018.
In a show that's guaranteed to warm the cockles, the group's eight good men brew up a heady mix of hearty song, salty banter and tall tales from the high seas that involves the audience at every turn.
As well as meeting up with old friends, the Fisherman's Friends are sure to make plenty of new ones as they play eleven dates, starting at Cheltenham Town Hall on 1st November and ending at The Octagon Theatre in Yeovil on 22nd November.
"We can't wait to get back to performing live - it's the reason we started the Fisherman's Friends in the first place," says MC and bass man Jon Cleave, he of the flamboyant moustaches.
Bound by lifelong friendship and a love of Cornwall's stirring songs of the sea, this most convivial choral collective will showcase a fresh haul of old favourites as well as new songs from their latest album 'Sole Mates' - their seventh since they were 'discovered' singing on the Platt on the harbour at Port Isaac on Cornwall's rugged Atlantic coast.
After signing with Island Records their album 'Port Isaac's Fisherman's Friends' went Gold, becoming the first traditional folk act to land a UK top ten album in the process. They've since been the subject of an ITV documentary, released the hit albums One and All (2013) and Proper Job (2015) and played to tens of thousands of fans at home and abroad, as well as the famous Pyramid stage at Glastonbury.
The Fisherman's Friends are: fisher brothers John and Jeremy Brown; writer/shopkeeper Jon Cleave; potter Billy Hawkins; smallholder and engineer John 'Lefty' Lethbridge; builder John McDonnell (a Yorkshireman who visited Port Isaac more than 30 years ago and never left); Padstow fisherman Jason Nicholas and film maker Toby Lobb.
Tickets are on sale now from www.thefishermansfriends.com