DMP & Academy Events presents:
Toots & The Maytals
+ Captain Accident
Buy Tickets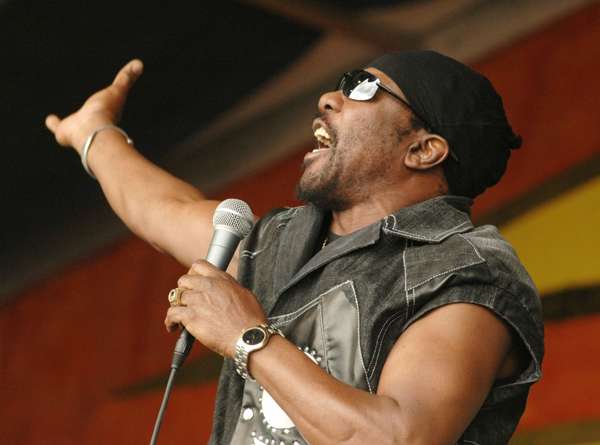 Toots and The Maytals, one of the all-time great reggae, ska and rocksteady groups, will tour the UK in October 2018.
The eleven-date tour will start at the O2 Institute in Birmingham on Wednesday, 10th October, and ends on Saturday, 27th October, at the Cheese & Grain in Frome.
The Maytals, led by the irrepressible force of nature Frederick 'Toots' Hibbert, formed in Kingston, Jamaica, in 1961. The group would go on to bring the reggae sound to the masses with pioneering hits such as 'Do The Reggay' (widely acknowledged as the first song ever to feature the word 'reggae'), 'Pressure Drop', '54-46 (That's My Number)', 'Sweet and Dandy', 'Monkey Man', 'Funky Kingston' and 'Reggae Got Soul'.
Across six decades, 'Toots' raw, gospel-infused vocals and life-affirming music has influenced countless artists, including The Specials, The Clash and Amy Winehouse, and has toured with the likes of The Rolling Stones, Dave Matthews, Sheryl Crow and Los Lonely Boys.
A five-time Grammy nominee, Toots & The Maytals won the 2005 Grammy Award for Best Reggae album with True Love. The album featured re-recorded classic hits alongside popular and legendary artists, including Willie Nelson, Eric Clapton, Bonnie Raitt, Keith Richards, No Doubt, Ben Harper, The Roots and Shaggy.
Looking forward to his return to the UK, Toots said, "The UK is a home from home for Toots and The Maytals, so we're looking forward to seeing all our friends during our tour. To bring joy with my music is my greatest aspiration. We give 100 percent every night, and our fans give that energy right back every time."
Line Up
Toots & The Maytals
Captain Accident is a reggae/ska/soul artist who creates a unique blend of soulful lovers rock, roots reggae, ska, dub and rocksteady at his home studio in Cardiff. This sound is then brought to life on stage with the help of a collective of musicians known as "The Disasters" although in reality, they are far from that! The energetic live show is guaranteed to get people up and dancing. With soulful vocals, soaring twin guitars and a truly infectious groove, there's no standing still when Captain Accident and his clumsy companions hit the stage.
Captain Accident currently has 3 self produced albums under his belt: "Pick up the Microphone" (2010), "Slippin Up" (2013) and his most recent release "Wake & Break" (2016) which has received great reviews and praise, including that from the legendary Sir David Rodigan on his BBC Radio 1xtra Reggae Show.
Through intensive touring of the UK and Europe, numerous music videos, countless festival appearances and some high-profile radio airplay, more and more people are becoming aware of Captain Accident's unique sound. With a national fan-base growing by the day and a live performance gaining so much momentum in terms of sound and energy, Captain Accident and The Disasters are becoming harder and harder to ignore on the UK reggae/ska circuit and further afield. Captain Accident and The Disasters have recently been lucky enough to join reggae heroes Toots & the Maytals as tour support for a run of dates on their 2016 UK tour. As one of the Captain's major musical influences, this goes far beyond anything that Captain Accident would ever have even dreamed of when setting out on this clumsy reggae journey and has made 2016 an absolutely unforgettable year!
As well as Toots & the Maytals, Captain Accident & the Disasters have shared a stage with many of the biggest names in reggae & ska including: Suggs (Madness), Less Than Jake, Aswad, The Skints, Prince Fatty & Horseman, Pama International, Mad Professor, Bad Manners, The Toasters, Sonic Boom Six, Neville Staple (The Specials), Fishbone, David Rodigan and countless others. Since their emergence on the reggae scene, they have become a staple part of the UK festival circuit, having appeared at Glastonbury Festival, Secret Garden Party, Boomtown Fair and several others.
Plans are already in place for further touring around the UK & Europe in 2017. With festival bookings already coming in and further music videos planned, the next 12 months are looking extremely exciting for Cardiff's clumsiest reggae artist and his hazardous sidekicks.
View Profile