DMP presents:
Future Juke: A 21st Century Blues Festival * Fantastic Negrito
+ Miraculous Mule
Buy Tickets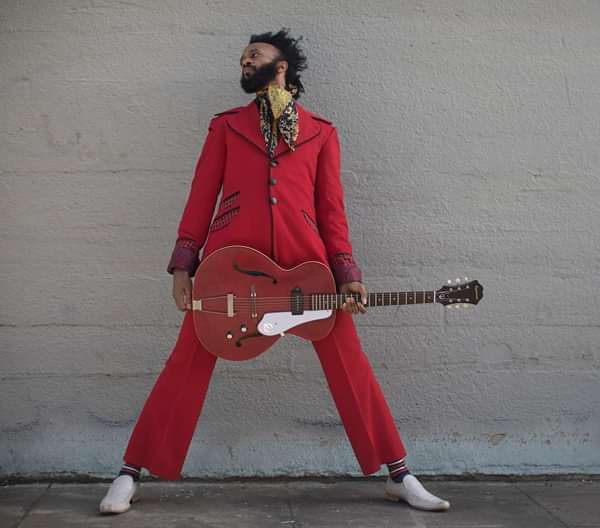 Fantastic Negrito is a man's truth told in the form of black roots music. Each song is a real story about a musician from Oakland who experienced the highs of a million dollar record deal, the lows of a near fatal car accident that left him in a coma, and is now in the phase of rebirth despite his playing hand being mangled.
After a long break from music, Fantastic Negrito won NPR's inaugural Tiny Desk Contest in 2015. Since then he's performed with artists including Sturgill Simpson, Solange, Chris Cornell and Temple of the Dog. His next album - the follow up to his 2017 Grammy-winning debut album The Last Days of Oakland - will be released in June 2018.
Line Up
Future Juke: A 21st Century Blues Festival * Fantastic Negrito
Nothing comes from nowhere. The mule, the miracle plough-puller, the humble and mighty tiller of the earth, is blessed and cursed with a dubious origin. Likewise, though their nativity was in London in the latter half of the last century, these Anglo-Irish honkeys know that their souls were forged further back and farther west. Fallen into hell's ditch, baptised in brimstone, reborn in the devotion of African-American Gospel, the pain of penitentiary work songs, the jittery stomp of hillbilly rock Miraculous Mule make music for dancing, praying , loving and fighting. Creeping with shovels to the lonesome resting places of traditional folk, delving deep into the treasures of song that lie beneath broken soil, loading a wagon under cover of night, they have electrified and reanimated those borrowed remains with a newfound urgency, melancholy, rage and beauty. With influences as diverse as Son House, Hendrix, Captain Beefheart and The Beastie Boys permeating their debut album 'Deep Fried' in 2013 and the mini album 'Blues Uzi' (released late in 2014) for three years Miraculous Mule have been thrilling audiences throughout the UK and Europe with their intense live shows.
"Deep, urban, hook-filled blues" MOJO "Pure essence of Rock 'n' Roll!" Louder Than War "Such glorious, glorious music. Seriously, do yourself a favour and hunt this one down" Team Rock "Compellingly dark and malevolently groovy" London Metro "Lashing voodoo grooves to a delta moan, sounds like it was concocted by some postmodern chain gang." 8/10 Classic Rock "Miraculous Mule play the blues, but that strand of the blues that sounds like a defrocked priest is sermonising about bad things. They are therefore excellent" - Supajam
visit the bands website Soundcloud page Facebook page Twitter page dangerous blues video Evil On My Mind video
View Profile